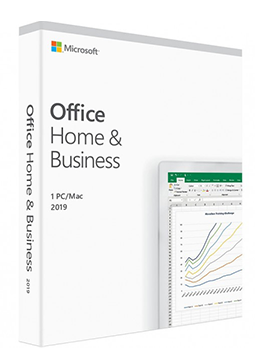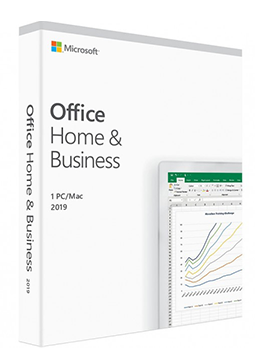 FREE gift with every order.
Microsoft Office 2019 Home and Business TA
Sold out
This item is not available at the moment.
Fast delivery
Guarantee of legality
Free gift
Secure payment
You will receive this product digitally by e-mail
Description
Information
Instructions
Product description
Microsoft Office 2019 for home and business
Office has even more features, more tools and more fluidity. It improves touchscreen workflow, has a new language translator, supports 3D models, can export presentations to 4K and has an exciting focus mode that streamlines your workflow. Home and business version, no media, just a license for one computer - with the device.
Product information
| | |
| --- | --- |
| Delivery Method: | Electronically by e-mail |
| Type of license: | Secondary |
| Activation type: | Telephone |
| Language: | English, Czech, Hungarian, German, Polish, Slovak |
| Compatibility: | Windows 10 and later |
| Licence validity: | Forever |
| Number of devices: | 1 device |
| Manufacturer: | Microsoft |
Product instructions
Pokyny k aktivaci prostřednictvím telefonu
1. Stáhněte a nainstalujte aplikaci do svého zařízení: https://officecdn.microsoft.com/db/492350F6-3A01-4F97-B9C0-C7C6DDF67D60/media/cs-CZ/HomeBusiness2019Retail.img
2. Po spuštění aplikace Word vložte a aktivujte licenční kód.
3. Po prvním spuštění se zobrazí následujicí obrazovka a zvolíte možnost aktivace telefonicky.
4. Poté se vám zobrazí instalační ID (skupina číslic).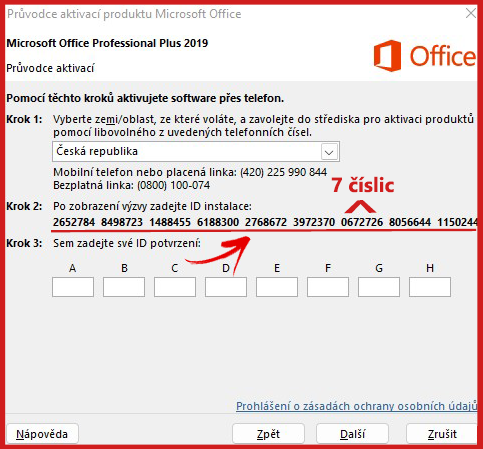 5. Přejděte na tuto webovou stránku: https://bit.ly/phnmicr kde zadáte vaše instalační ID. Vyberte možnost 6 nebo 7 číslic pro zahájení aktivace. Nevíte, jakou možnost zvolit? Podívejte se do aplikace, kolik číslic obsahuje v jedné skupině v instalačním ID viz nahoře obrázek.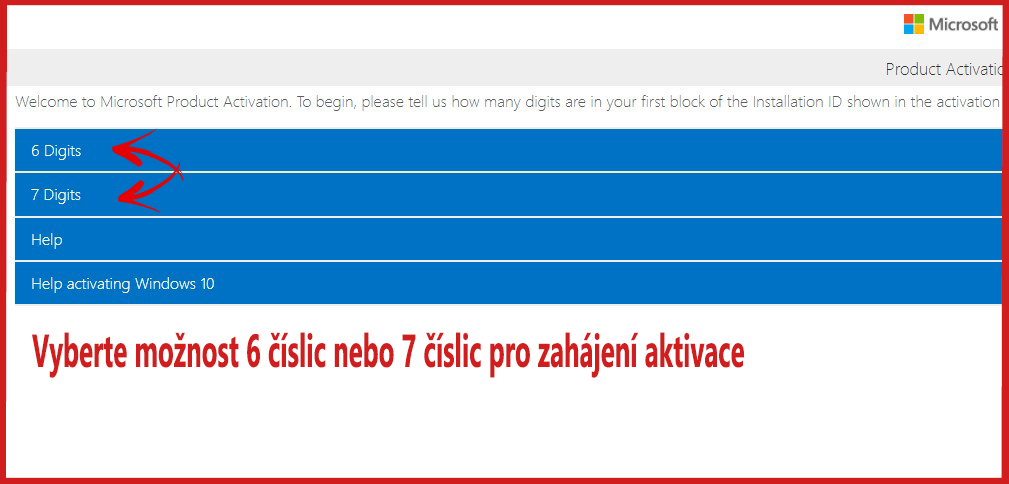 6. Nyní přepište své instalační ID (skupina číslic) do příslušných polí a klikněte na tlačítko odeslat.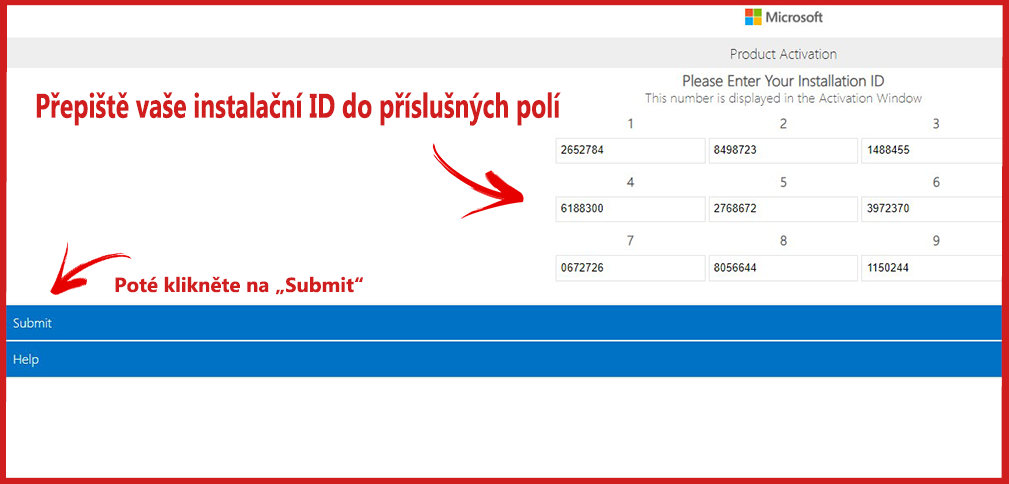 7. Nyní budete vyzváni k odpovědi, kolikrát jste tento produkt nainstalovali, stiskněte 0. (Důvodem je, že jsme zvolili 0, protože jste jej ještě neaktivovali na žádném počítači).

8. Automatický systém nyní ověří vaše instalační ID a vygeneruje potvrzovací ID. Potvrzovací ID pečlivě zadejte do příslušných polí v aplikaci Office a stiskněte tlačítko další. Vaše aktivace proběhla úspěšně a nyní je plně nainstalována na vašem počítači.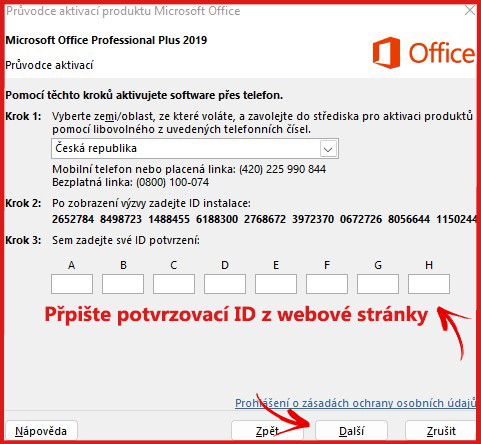 You will receive this product digitally by e-mail